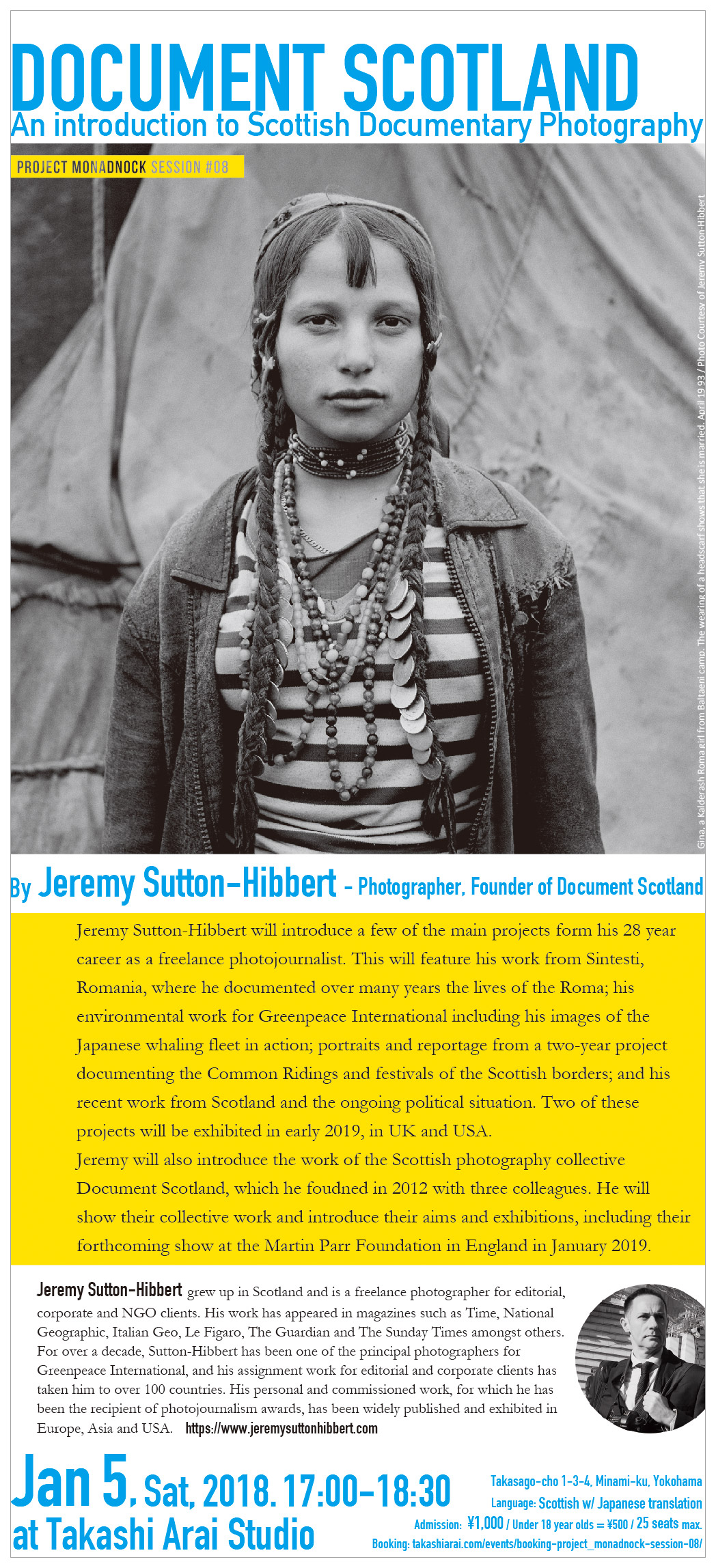 Project Monadnock – Session #08:
Document Scotland – An introduction to Scottish Documentary Photography
Jeremy Sutton-Hibbert / Photographer, Founder of Document Scotland
Jeremy Sutton-Hibbert will introduce a few of the main projects form his 28 year career as a freelance photojournalist. This will feature his work from Sintesti, Romania, where he documented over many years the lives of the Roma; his environmental work for Greenpeace International including his images of the Japanese whaling fleet in action; portraits and reportage from a two-year project documenting the Common Ridings and festivals of the Scottish borders; and his recent work from Scotland and the ongoing political situation. Two of these projects will be exhibited in early 2019, in UK and USA.
Jeremy will also introduce the work of the Scottish photography collective Document Scotland, which he foundned in 2012 with three colleagues. He will show their collective work and introduce their aims and exhibitions, including their forthcoming show at the Martin Parr Foundation in England in January 2019.

Date & Time: Jan 5, Sat, 2018 17:00-18:30
Venue: Takashi Arai Studio
Language: English w/ Japanese translation
Admission: ¥1,000 / Under 20 year olds = Free / 25 seats max.
Book Now!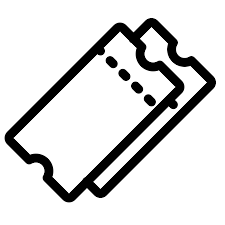 Jeremy Sutton-Hibbert / Photographer, Founder of Document Scotland
Jeremy Sutton-Hibbert grew up in Scotland and is a freelance photographer for editorial, corporate and NGO clients. His work has appeared in magazines such as Time, National Geographic, Italian Geo, Le Figaro, The Guardian and The Sunday Times amongst others. For over a decade, Sutton-Hibbert has been one of the principal photographers for Greenpeace International, and his assignment work for editorial and corporate clients has taken him to over 100 countries. His personal and commissioned work, for which he has been the recipient of photojournalism awards, has been widely published and exhibited in Europe, Asia and USA. https://www.jeremysuttonhibbert.com
---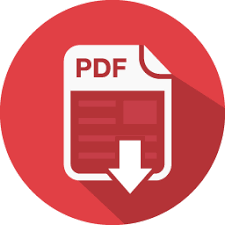 PROJECT_MONADNOCK presented by TAKASHI ARAI STUDIO is a series of random lectures, exhibitions, screenings, talks and performances by cutting-edge artists and other articulates. Resisting against suppression of freedom of thought, and fighting for diversity in our society, we continue listening eagerly and keep speaking out loud.