TAKASHI ARAI "1000 DAYS / 1000 MIRRORS"
21 October – 8 December 2020
OPENING HOURS
Tuesday -Saturday 11 – 6pm and by appointment at any other time.
Purdy Hicks Gallery
25 Thurloe Street
London SW7 2LQ
T: +44 (0)20 7401 9229
*Reservation required due to the COVID-19 outbreak in London. Please contact Purdy Hicks Gallery before your visit.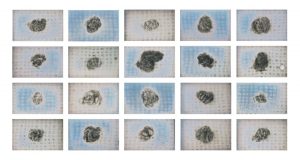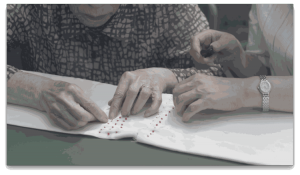 In a world rapidly turning towards the digital in every aspect, Takashi Arai is one of the world's few remaining photographers who choose to express their artistic vision with the daguerreotype silver plate photographic process. Rather than a nostalgic replication of an obsolete method, Arai recognises the strengths of the daguerreotype for capturing the essence of his subjects more faithfully than modern photography allows him and has turned it into a viable medium of his own.

The exhibition will present two series of work, his most recent, 'Multiple Monuments for 1000 Women', 2020 (exhibited Yokohama Triennale 2020) and the ongoing Daily D-type. The former explores the traditional belief and practice of senninbari: waistbelts embroidered by women for Japanese soldiers, notably during World War II, that were intended as good luck charms to protect their wearers. Each daguerreotype depicts a single stitch in a senninbari, or "one-thousand-stitch". The meticulous process of polishing each daguerreotype plate's surface both reflects and memorializes for the Artist the labour of the women who made the stitches.

Arai writes: "the Japanese people in the midst of coronavirus are devoting themselves to making handmade masks and taking care not to break the rules, and neighbours are even mutually monitoring each other's behaviour. In this way, from senninbari emerges a surprising continuity that links these objects that should be relics of history to our present reality. In order to return the senninbari – a collection of sincere prayers which snowballed into something monstrous – to its roots as the handiwork of individual women, I have created 1,000 individual daguerrotypes, as if to unpick each tightly woven stitch". (Translated by Maud Rowell).

The Daily D-type series retraces Arai's profound devotion to the daguerreotype, producing one plate a day since 2011 with subjects including still lives, cityscapes, landscapes and portraits.

Takashi Arai's (b. 1978, Kawasaki, Japan) work has appeared in numerous exhibitions, including those at the Museum of Fine Arts, Boston; Mori Art Museum, Tokyo; National Museum of Modern Art, Tokyo and the Staatliche Kunsthalle, Karlsruhe. He received in 2018 the Salerno Festival 1st Prize Short Film Category for Oshita Kagami and in 2016 the 41st Kimura Ihei Award for his first monograph MONUMENTS, published by PGI in 2015. Arai was the winner of Source-Cord Prize, UK, 2014. His works are held in major public collections including the Hirschhorn Museum, Washington; San Francisco Museum of Modern Art; Museum of Fine Arts, Boston; Tokyo Metropolitan Museum of Photography and Musée Guimet, Paris. He is currently exhibiting in Afterglow Yokohama Triennial 2020.